Abstract: The author of this post is going to introduce an electric hoverboard Z3 from Airwheel. The shinning point of Z3 two-wheeled electric scooter is that it's fit for both kids and adults, which can also solve the knotty thing to select a right scooter at the holiday season.
With the holiday season just around the corner, most parents are looking for a new scooter for their little ones. We know it's not easy to find a right electric scooter these days and we know exactly what you are going through. Here Airwheel self-balancing 2-wheel scooter Z3 is strongly recommended as a perfect scooter. Airwheel Z3, a smart, innovative and well-designed is meant for the youth and adults.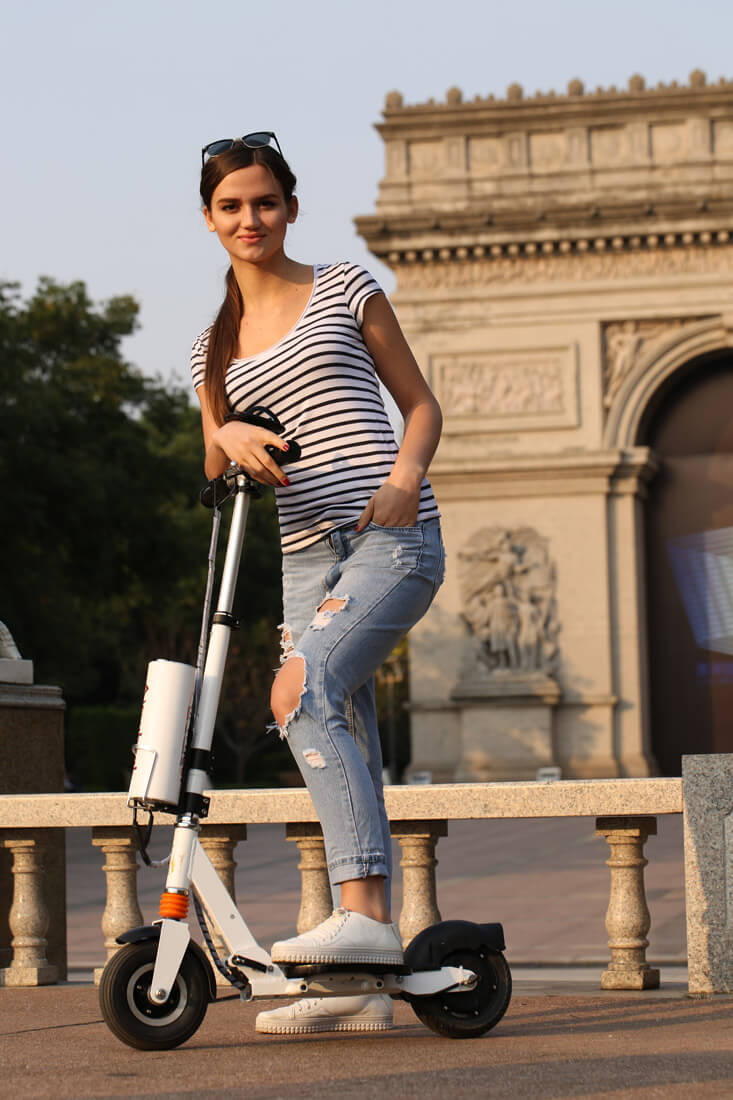 Electric scooter Z3 with a sleek looking is powered by premium battery named Sony. It can hold up a maximum weight of 100kg. Furthermore, the telescoping operating arm is suitable for different heights from 1.5m to 2.1m. So both kids and adults can ride this electric scooter. Since the energy is supplied by battery, it's easy for Z3 to speed up to 20km per hour. The speed is high enough for children to have an exhilarating experience but at the same time it's not that high that parents will be panicking. For adults, it's more convenient and faster than walking. Because of safety first, a decent speed limit is set in the vehicle. A shock mitigation system located between the front wheel and the operating arm creates a smooth ride on the most unforgiving pavement.
Other features in Z3 include a reinforced handlebar assembly for safety, comfort grips and an aluminum alloy brake handle that allows for secure control, a telescoping bar and foldable pedals that allow users to fold Z3 for compact storage. However, the real innovation of Z3 is the battery design, allowing users to swap exhausted batteries for fresh ones for the battery is installed on the bar. Hence, only if riders carry enough fresh batteries, Z3 self-balancing air board can run a long time.
Airwheel Z3 self-balancing electric scooter with innovative design and practical functionalities is worth having at the holiday season. Moreover it's such a scooter, suitable for kids and adults.